Chicago is a great place to live and work thanks to an affordable cost of living supported by its globally connected economy. It is home to hundreds of major corporate facilities and offers a diverse labor market, drawing more opportunities for companies that want to initiate a business in the city. Chicago also has a booming tourist industry, giving businesses the chance to attract customers worldwide. If you are interested in starting a retail business in Chicago, Illinois, the list below contains 11 of the best retail architects working in the area—the experts capable of turning your vision into reality.
---
OKW Architects
600 W. Jackson Boulevard, Suite 250, Chicago, IL 60661
Founded in 1959, OKW Architects is an architecture firm that makes meaningful relationships the foundation of everything it does. The firm is headquartered in Chicago, Illinois, and provides architecture, interior design, planning, landscape architecture, simulation, reality capture, and design identity services across the United States. The firm has developed numerous mixed-use, multifamily residential, retail, entertainment, institutional, corporate, healthcare, hospitality, and country clubs projects. As a result, the firm has evolved as one of Chicago's leading providers of architectural, interior, and urban design solutions.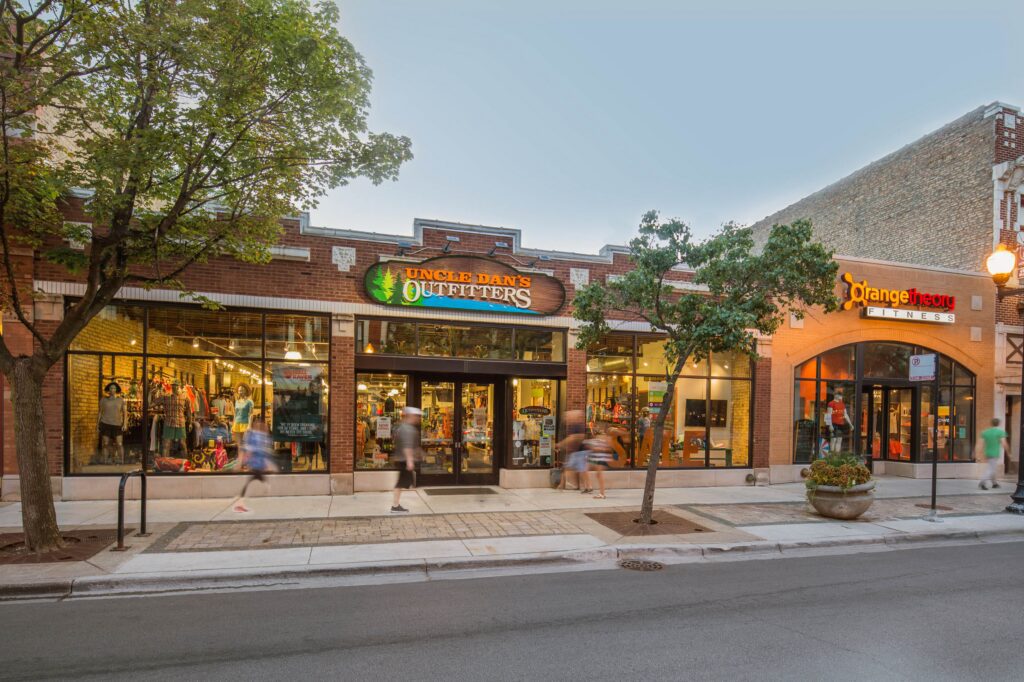 John P. Talty and Andrew M. Koglin lead OKW Architects. John serves as the chairman and CEO and manages the company's daily operations. He became a partner of OKW Architects in 1992, then was elected as president and CEO in 1995. Finally, he took on the role of chairman and CEO in 2007. Meanwhile, Andrew currently serves as the president and directs the firm's retail and mixed-use project group.
---
Pappageorge Haymes Partners
640 North LaSalle Street, Suite 400, Chicago, IL 60654
Pappageorge Haymes Partners is a recognized architecture firm headquartered in Chicago, Illinois. It specializes in architecture, urban planning, sustainable design, interior design, multi-family housing, retail, restaurant, and facility assessment services. The firm provides work in Illinois, Arizona, California, Georgia, and various international locations. With 40 years of experience, its collaborative and client-oriented approach has helped the firm evolve as a leader in its field. The firm has produced multiple remarkable and award-winning works, including its 465 North Park project, which received the 2021 NAHB Best in American Living Award.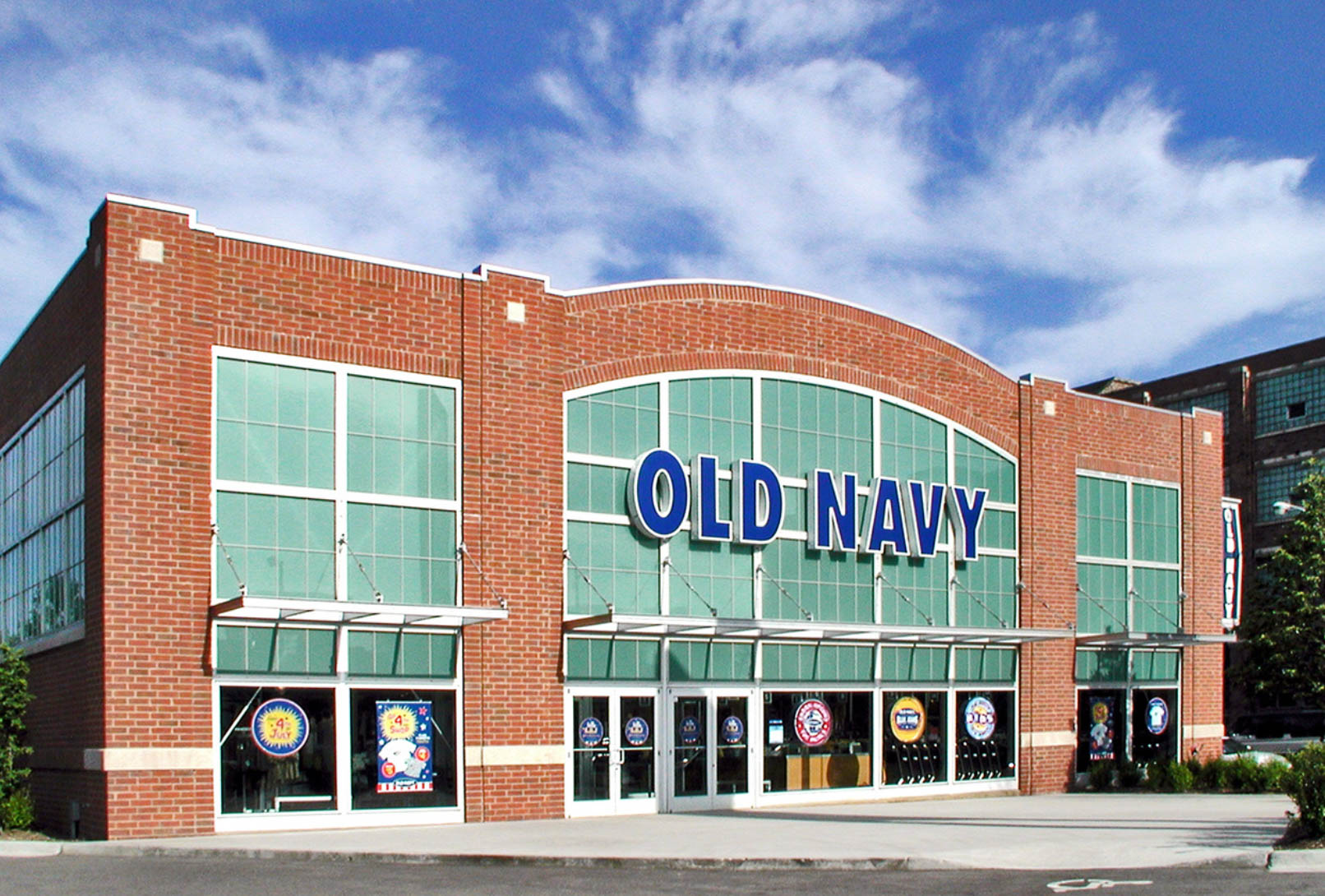 David Haymes and George Pappageorge are the founders and principals of the firm. Both play a significant role in the firm's expansion and overall success. David is well-known for his work on projects like the Museum Park at Central Station. Meanwhile, George is a skilled leader and serves as the guiding spirit behind the firm's signature aesthetic.
---
Myefski Architects
400 North Michigan Avenue, Suite 400, Chicago, IL 60611
Myefski Architects is a renowned and acclaimed architecture, planning, and interior design firm that has been operating in the Greater Chicago area for 28 years. The firm specializes in mixed-use, retail, restaurant, multifamily, hospitality, banking, cultural, venues, office, single-family residential architecture, planning, and interior design projects. It is committed to excellence and timeless design solutions. The firm thrives by cultivating a creative environment where people can create meaningful designs. Its mission is to develop structures that improve the way clients live, learn, play, and work.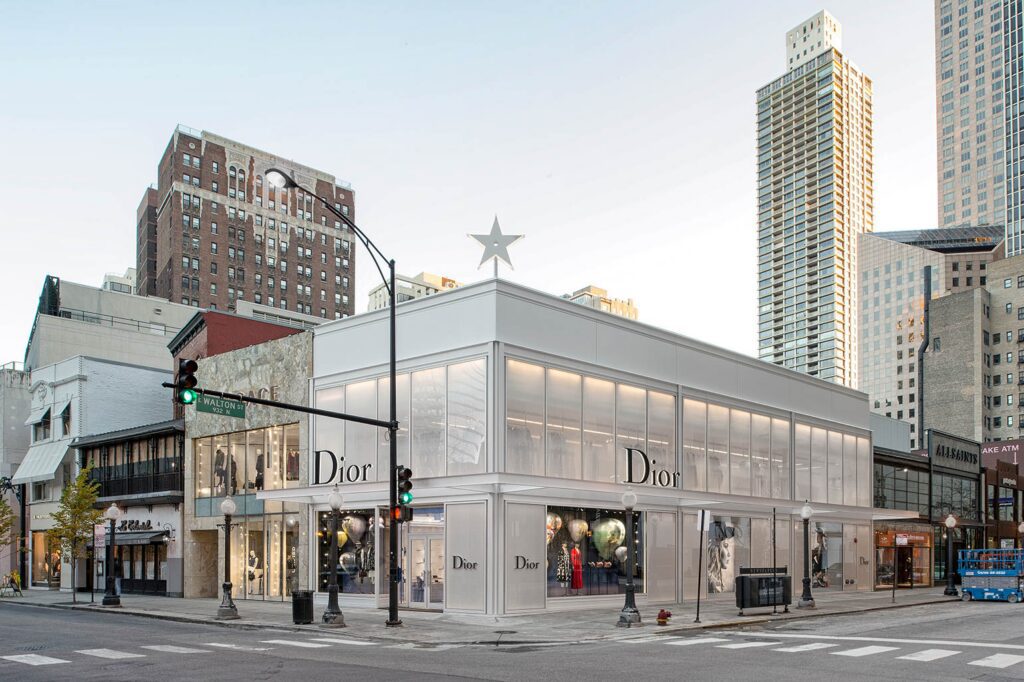 John Myefski leads and owns Myefski Architects. He previously served as the chairman of the University of Michigan Board of Governors for the Taubman College of Architecture and Urban Planning. Over the years, Myefski Architects has amassed multiple recognitions, including the 2022 ALA Silver Award of Distinction and the 2020 ABC Alabama Award of Merit.
---
D+K Architects
3215 W. Division Street, Chicago, IL 60651
Dunne & Kozlowski (d+k) is a full-service design studio comprised of Architects and interior designers which is built on the foundation of putting their clients' success first. A collaborative approach, focused on creating a partnership grounded in the reality of running a business, is ingrained into its process, which guarantees accuracy and efficiency on every project. Customers are guided by the firm from the planning stages up until completion, and client input is prioritized to create designs that reflect their vision with absolute precision. Throughout the years, the firm has created a vast portfolio of projects which includes upscale restaurants, boutique hotels, corporate, retail, and residential. Each project is crafted to reflect a modern aesthetic and structural proficiency.
Corey Dunne and Paul Kozlowski serve as owners and principal architects of d+k. Both Illinois Institute of Technology alums have spent decades building a solid network of clients through consistent design and architecture prowess. A strong focus not only on design excellence but also on top-tier management and service has elevated d+k's profile into one of the best in the region, earning recognition from industry organizations, publications, and customers.
---
SPACE Architects + Planners
2149 N. Talman Avenue, Chicago, IL 60647
Established in 2003, SPACE Architects + Planners is a well-respected architecture firm in Chicago known for its hard work and uncompromised attention to detail. It specializes in commercial, hospitality, multifamily, and single-family projects and extends its services throughout Greater Chicago. For nearly two decades, the firm has gathered a team of dedicated designers and problem-solvers collaborating to create innovative methods that will provide more ingenious design solutions and maximize value.
Jean Dufresne, Jay Keller, and Ramiel Kenoun lead SPACE Architects + Planners. The principals hold a license in architecture in Illinois and bring decades of construction knowledge and hands-on experience. The firm believes that successful architecture evolves through the humble and collaborative efforts of each team member. The firm cultivates strong client relationships and aims to bring people together and create positive change.
---
Moss Design
2855 West Diversey Avenue, Chicago, IL 60647
Operating out of its office in Chicago, Moss Design is a full-service architecture and urban design studio licensed in Illinois, Michigan, Ohio, and California. The studio was formed in 2008 and their work is diverse by design allowing them to explore the best solutions for varied projects including, residential, commercial, mixed-use, hospitality, urban planning, and custom furniture. The studio provides a complete package of services to assist its clients through the entire architectural process from site selection and design to permitting and construction. The studio works collaboratively with clients and design teams to create livable and functional spaces that provide solid connectivity with nature while responding to client needs and desires.
Matt Nardella is the founder of Moss Design. He is an architect and LEED-accredited professional who has decades of experience with sustainable architecture. The firm has received numerous distinctions, including the best of 2020 from Archello for River St. Joe Brewery and Renovation of the Year for Erie St. Loft.
---
Blender Architecture
2215 West School Street, Chicago, IL 60618
Blender Architecture is a firm that has shaped meaningful spaces across Chicago, Glenview, Kenilworth, La Grange, Lincolnwood, River Forest, Skokie, and Evanston since 2012. The firm specializes in residential, retail, office, community, education, and faith-based projects that combine function and joy. The firm carefully listens to its clients' needs and then creates designs that articulate their visions. It also helps clients by teaching them about the balance between desire, functionality, budget, and schedule.
Maria Segal and Richard Blender lead the company. Maria directs the design teams and transforms clients' desires into simple design solutions. She has a strong eye for detail and is always looking for innovation. Richard is a master in architecture and has both technical knowledge and construction experience. Numerous press publications have featured the firm, including Modern Luxury Outdoor Living, Architect Online Journal, Chicago Architect, Chicago Social, and Trends Magazine.
---
Booth Hansen
333 South Desplaines Street, Suite 100, Chicago, IL 60661
Booth Hansen is a recognized architecture, planning, and interior firm that has been operating in Northern America for over four decades. The firm aims to address its clients' functional needs while creating timeless architecture that showcases its expertise as a nationally-acclaimed builder. The firm specializes in a variety of projects, including multifamily residential, single-family, academic, cultural, commercial, and hospitality. It is attentive to its client's requirements regardless of the projects' size. Booth Hansen firmly believes in the importance of collaboration among customers, designers, consultants, and stakeholders to produce results with the highest level of quality.
The firm is led by David Mann and Laurence O. Booth. David joined the company in 1995, and he serves as the principal and director. He is a key member of the leadership team and guides higher education projects. Meanwhile, Laurence is the founder and design principal of Booth Hansen. He leads the conceptual development of each project and brings 50 years of construction experience to the firm's projects.
---
Future Firm
3149 S. Morgan Street, Chicago, IL 60608
Founded seven years ago, Future Firm is an architecture and design research office in Chicago, Illinois. It specializes in cultural, commercial, residential architecture, and research services, serving Chicago and beyond. The firm focuses on designing flexible spaces for its clients' diverse needs. As changemakers, Future Firm excels at working with clients who also aim to shape how they live and the communities they live in. The firm utilizes its technical expertise and collaborates with stakeholders to produce results that are life-changing and always go beyond expectations.
The firm operates under the leadership of Ann Lui and Craig Reschke. Ann is an architect who previously practiced at SOM, Ann Beha Architects, and Morphosis Architects. In 2018, she was named Newcity's "Designer of the Moment" and listed on Crain's "40 Under 40." Meanwhile, Craig is also an architect and the founding principal of Future Firm. He previously served as the project architect at SOM and RODE Architects, where he led the design of buildings at many scales in the U.S. and abroad.
---
Dearborn Architects
141 W. Jackson Boulevard, Suite 3820, Chicago, IL 60604
Dearborn Architects is an architecture practice with 24 years of experience providing site selection and design-bid-build services throughout the globe. It is experienced in building corporate, dental, hotel, institutional, restaurant, and retail projects, and is licensed to work in Chicago, Wisconsin, Indiana, Iowa, Michigan, Minnesota, Texas, Washington, and Guangzhou, China. Since its inception, the firm has strived to deliver projects that adhere to clients' timelines, aiming for clients to be as happy at the end of their projects as when they began.
Dearborn Architects is led by licensed architects Homan Wong and Steven Smutny. Homan has over 30 years of experience overseeing a broad range of projects, including commercial, public work, institutional, hospitality, and retail. Meanwhile, Steven has a decade of construction experience and works tirelessly to guide clients through the architectural process and keep them informed on the options that best reflect their goals.